Recent Publications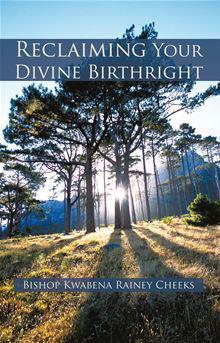 Secure your copy of Bishop Cheeks first publiction now available on Amazon.com.
cost $16.95
https://www.amazon.com/s/ref=nb_sb_noss?url=search-alias%3Daps&field-keywords=reclaiming+your+divine+birthright
"Reclaiming Your Divine Birthright" The Kingdom of God is within your own heart. In all creation God spoke everything into being only Adam - humanity did God blow breath into to give life. This is why the Kingdom of God is within you. It is your Divine Birthright! Examining the life of Jesus from the birth narrative to the transfiguration using metaphysical meanings we gain a deeper understanding, knowledge and how we can apply these lessons to our lives today. This book is an investigation how faith can consciously grow from one place in childhood and emerge to something larger and more fulfilling in adulthood.
Much of the early text is dedicated to the exploration of an understanding of God and the Bible. Reclaiming Your Divine Birthright provides many pertinent biblical citations to understand the nature of God and your relationship with the Divine. Once you make this inner connection understanding your authority and power you can eat from the Tree of Life in the middle of the garden. The Kingdom of God that you are in search of is within your own heart it is Your Divine Birthright!